Mirrored Furniture
Home

Mirrored Furniture
Mirrored Furniture In Contemporary Design
In contemporary design, mirrored furniture is that final flourish that brings glamour and stylishness . While glass furniture is nothing new, perhaps best known for its heyday during the 1920s, its revival in contemporary design has been strong.
It is no surprise that
mirror furniture is a popular choice for people who want quality pieces to accentuate their current interior design.
Glass and mirror furniture offer many benefits. As well as being elegant, mirror furniture capitalises on light and reflection to make small spaces appear more expansive. What's more, it can help to add airiness and brightness to areas that are typically quite dark, such as corridors and hallways.
Glass furniture such as Mirrored Fireplace carefully balances eye-catching design with subtlety by blending harmoniously into the environment. For the ultimate style in a contemporary design, it is well worth investing in a few key pieces or a mirrored furniture set.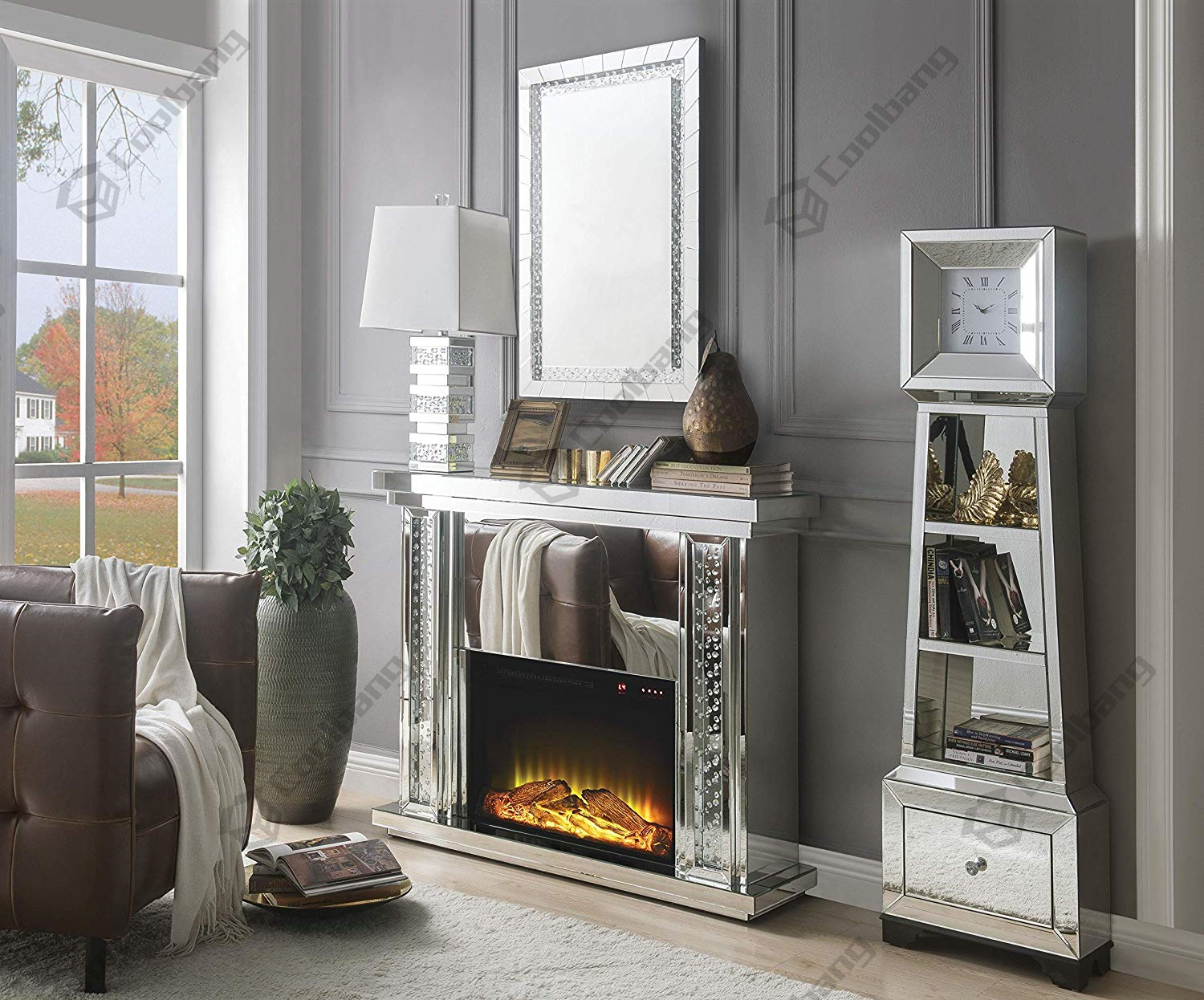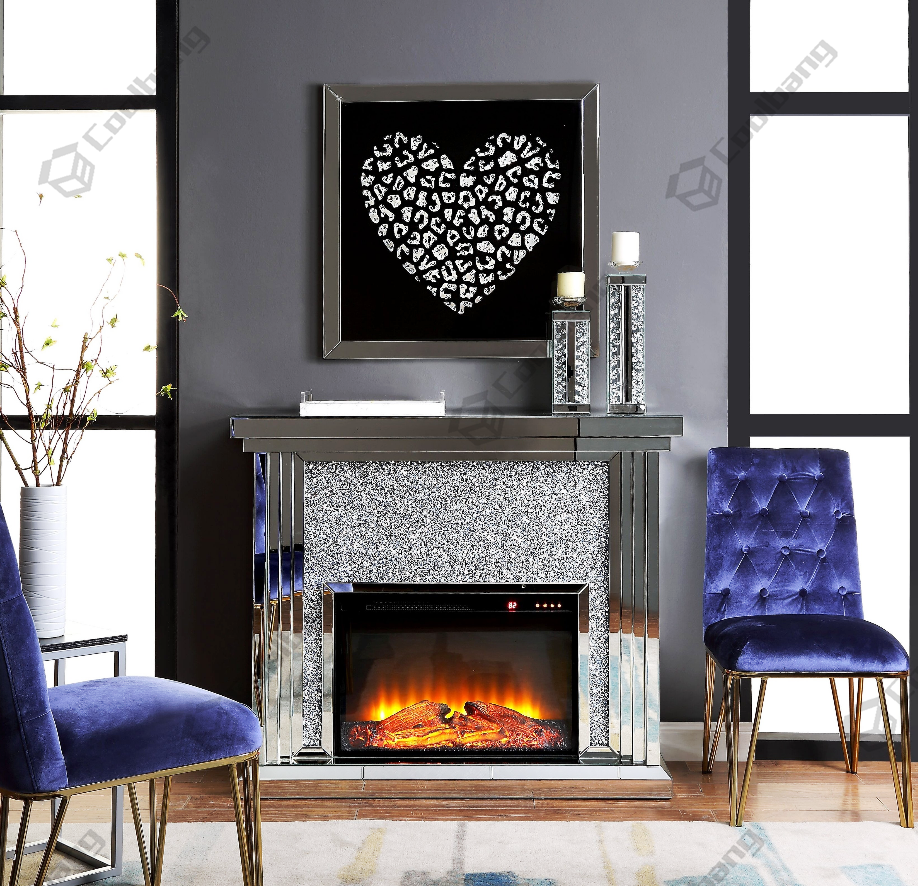 How to Incorporate Mirrored Furniture in Contemporary Design?
In current contemporary design trends, there is still a considerable prominence in minimalism and clean lines. Indeed, mirror furniture can be an ideal addition while maintaining a crisp, luxury finish and glamorous style. However, it is important to carefully consider the addition of mirror furniture as a way to look classy, elegant and accentuate style, without appearing garish.
Fortunately, there are many easy ways that you can added mirrored furniture to your interior design;
Contemporary Design Glass Furniture
1. Mirrored Coffee Table & End Table Set
A coffee table & edn table set is a fantastic way to add a focal point to a living area. While being a practical and seamless piece of furniture, adding a mirrored coffee table will stand out for all the right reasons. Dominating a central position in the room, it will instantly command attention while the mirrors will work to reflect the surroundings.
As it reflects the room it is in, it means there are no style limitations for the table. Options such as gold mirrored furniture and black glass furniture could be the perfect fit.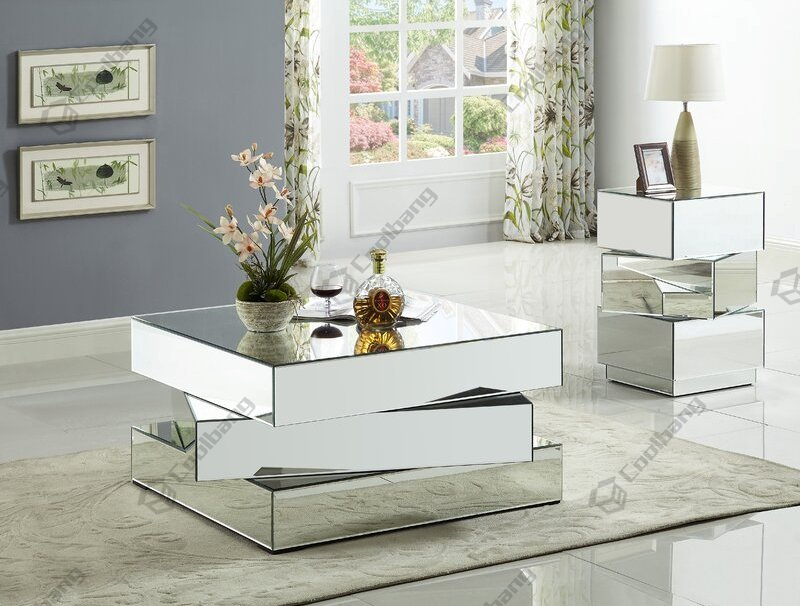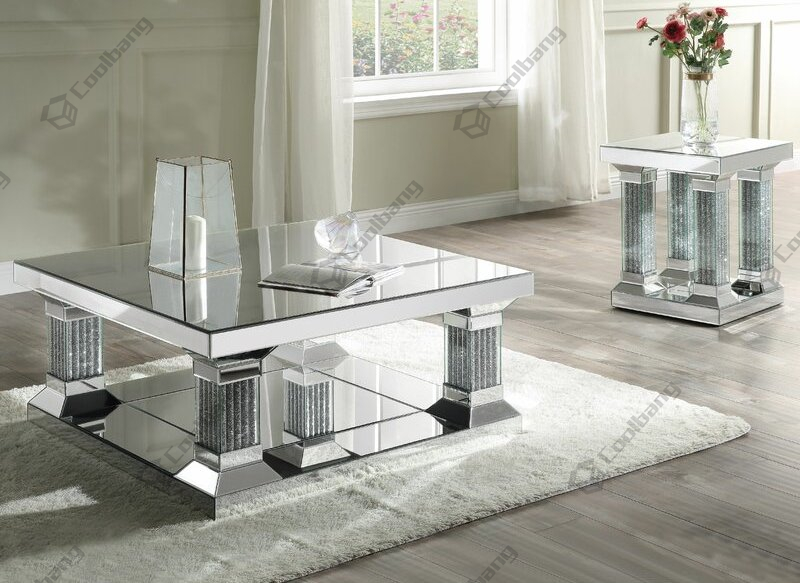 Stylish Tip: A patterned rug underneath the coffee table will ensure the style and colours carry throughout the room. It is a very simple trick that is highly effective.
2. Framing Features With Mirrored Night Stands
Typically, bedside tables have the 'supporting role' of helping to frame the focal point that is the bed. Glass and mirrored bedside tables can work wonders in adding glamour and opulence to a luxurious bedroom design. Mirrored bedside tables not only help to brighten the room with the soft lighting from bedside lamps, but they also scream Hollywood glamour. What's more, with mirrored nightstands, you do not have to worry about when the time comes to change colour schemes. Mirrored bedside tables can work with any palette. Similar to mirrored dressing tables.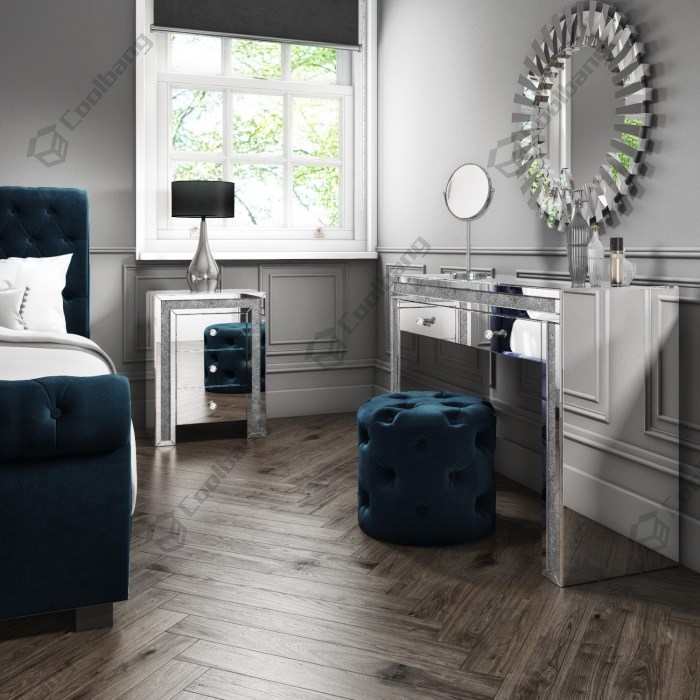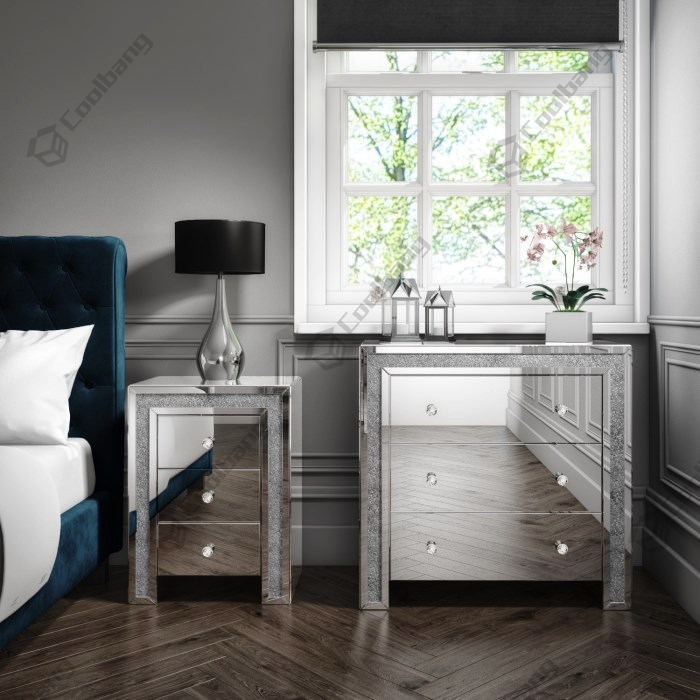 S
tylish Tip: You can afford to go bigger with mirrored furniture, without it looking big or bulky. This is because of how it reflects the light to blend with the room. It is also highly practical, giving you more storage space.
3. Brighten Hallways
In contemporary design, a hallway is likely to be minimalist and functional rather than stylish. However, as the entryway to your home, it deserves attention and should be the introduction to your home's style. A glass console table complete with an extravagant lamp will make your home appear instantly welcoming and will brighten a typically dark space, even in winter. In the hallway, you can afford to be more daring in your design choices, such as opting for sparkling diamond furniture as it is unlikely to clash as the only piece of furniture in the area.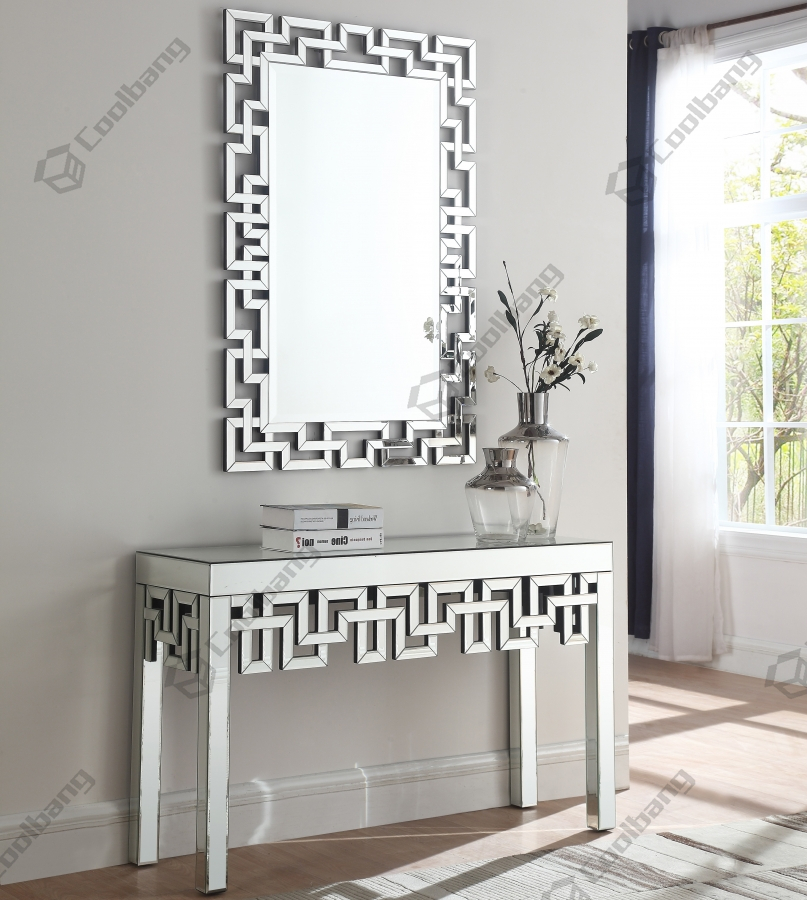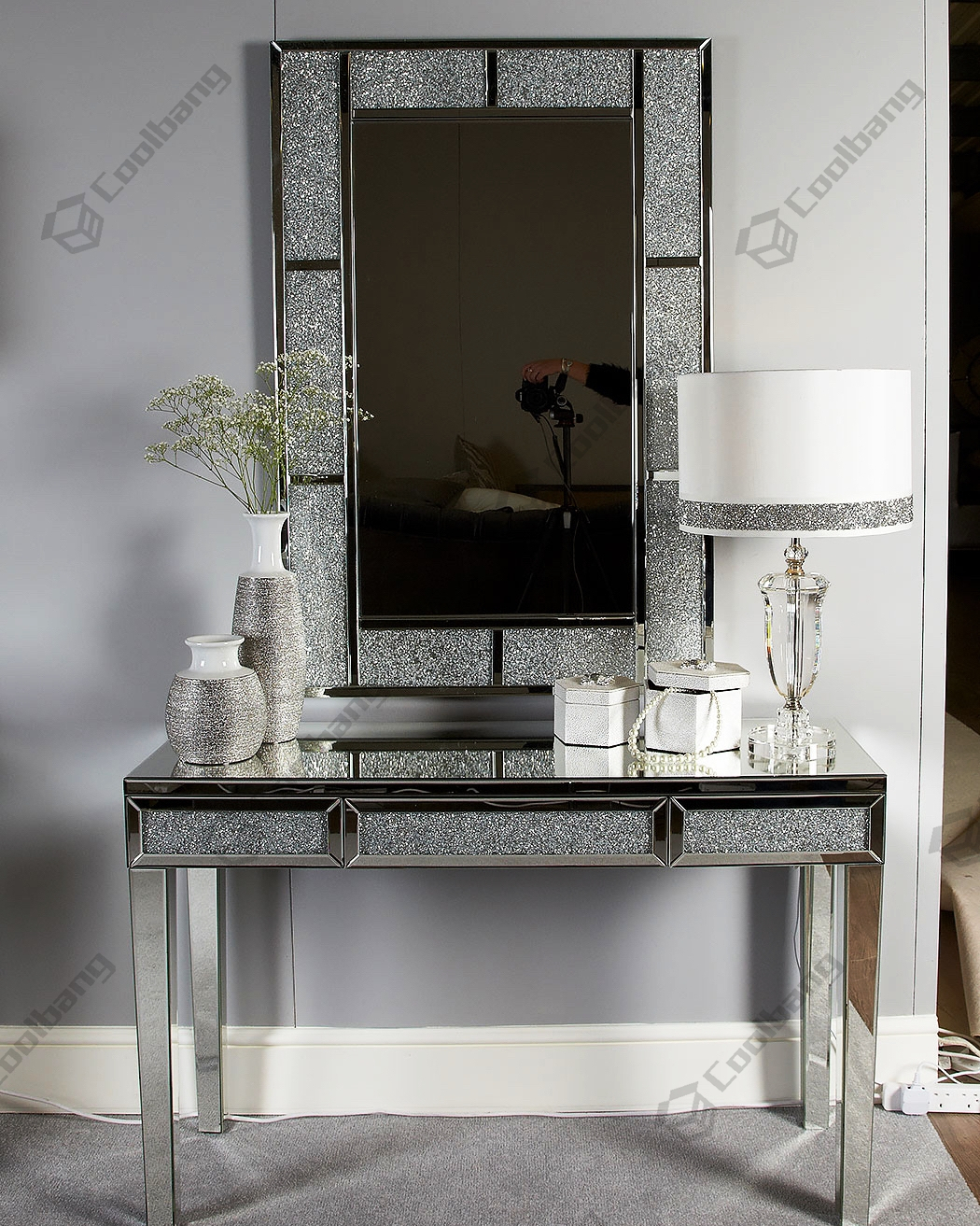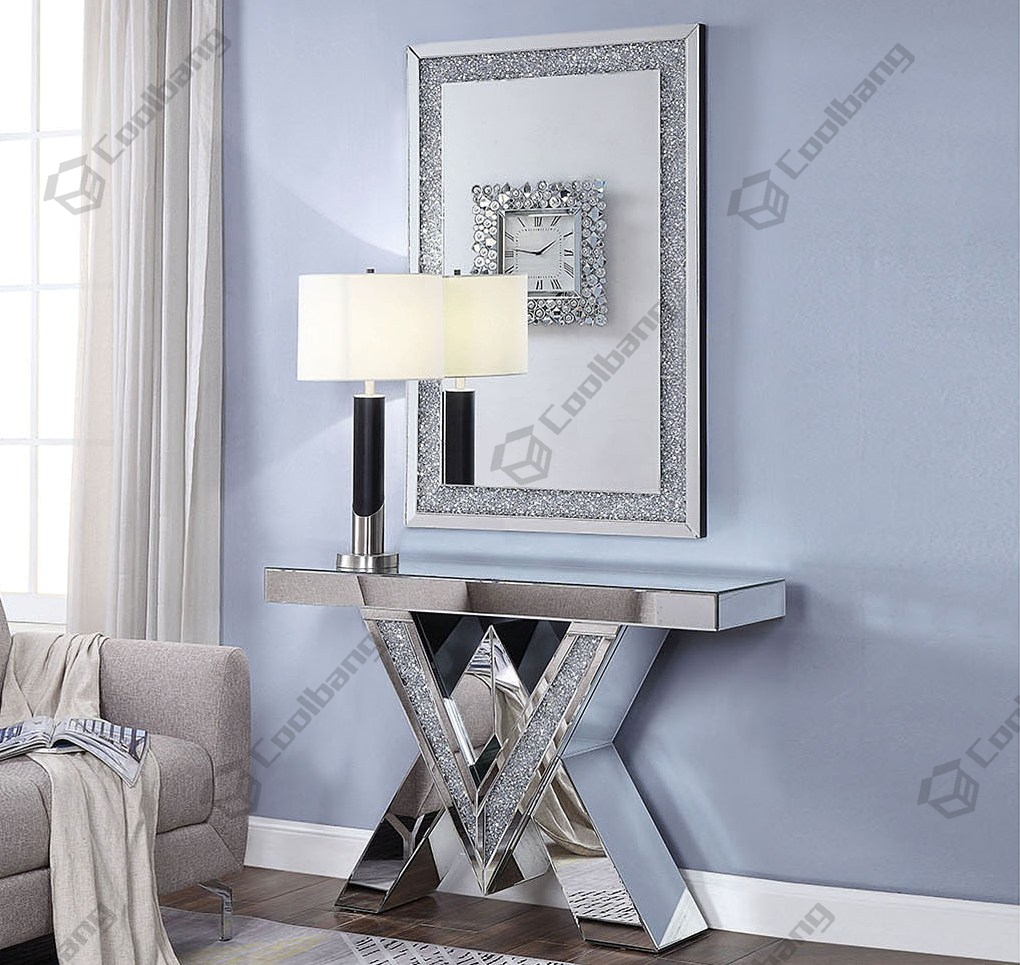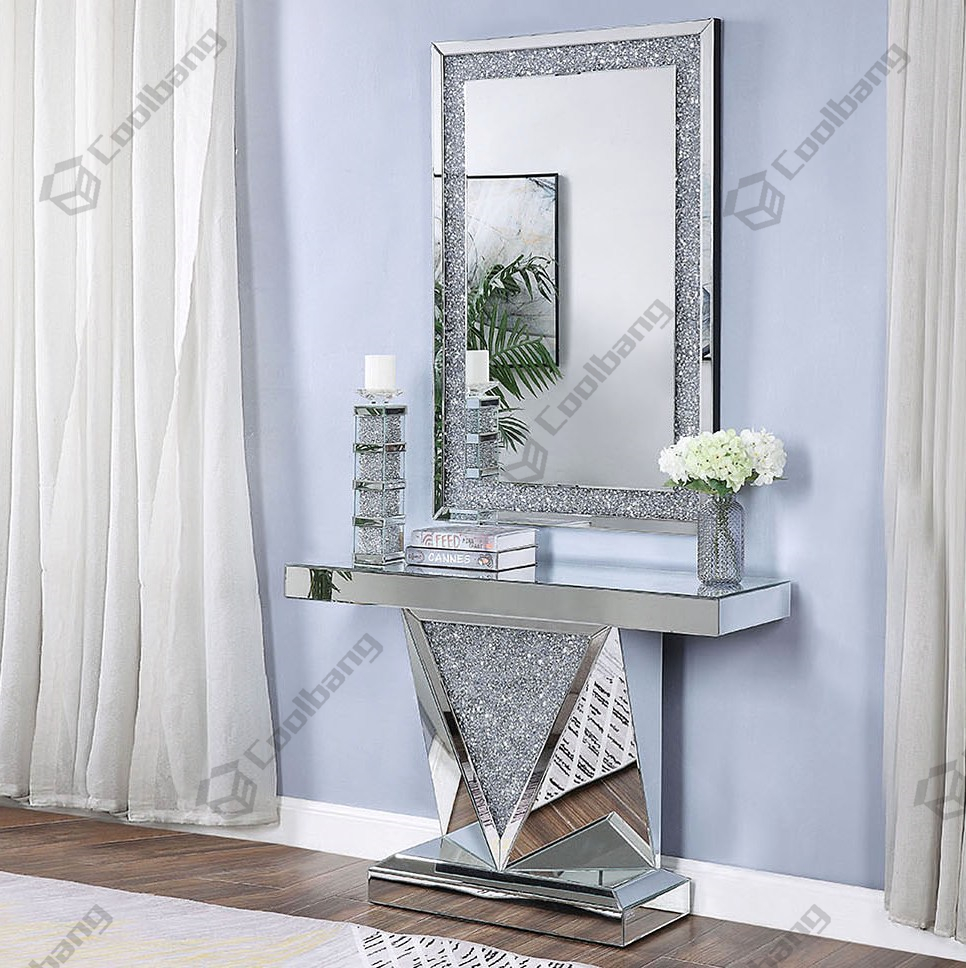 S
tylish Tip: Refresh your hallway regularly by switching up the decorations on top of the mirrored console. Bright flowers, a lamp or candles can be the perfect way to adapt your entrance to the change in seasons.
* All of thes furnitures could be bought in our website.
https://www.coolbangfurniture.com/luxury-diamond-furniture_0048