Mirrored Furniture
Home

Mirrored Furniture
Luxury Crushed Diamond Furniture
ABOUT DIAMOND CRUSH MIRRORED FURNITURE
Nothing expresses grace and sophistication quite like a diamond.
The crystal clear brilliance is incomparable; it's a timeless symbol of romance, love, purity, eternity and strength that has inspired artists, poets and lovers alike.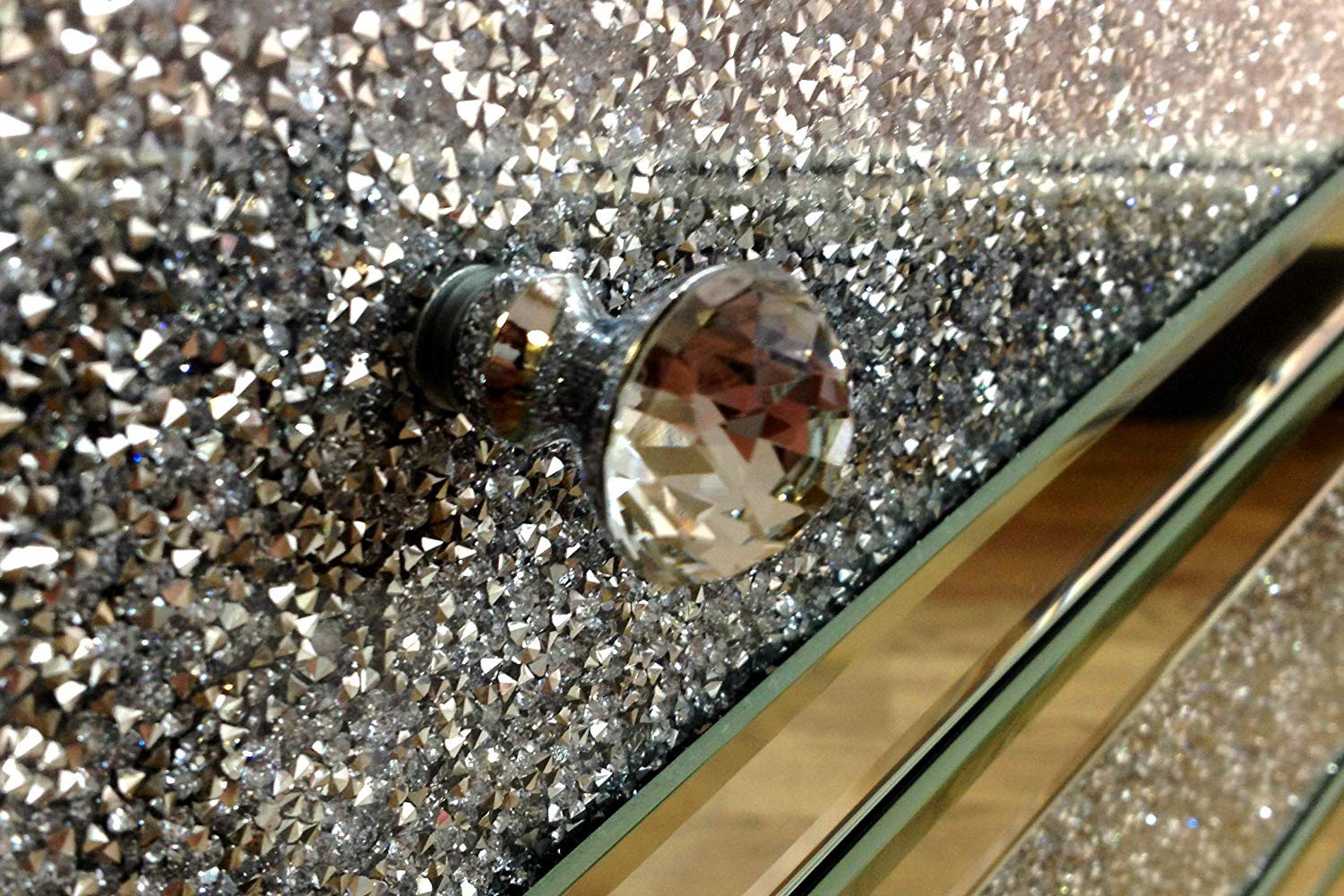 At Coolbang Mirrored Furniture, we deeply adore the glitz and glamour associated with diamonds.
So, let us introduce you to the simply stunning Diamond Crush range: an unbelievably sparkly assortment of furniture that contains tiny crushed glass crystals that glitter and shine, just like diamonds. Each product in the range combines the crushed glass fragments with our light-reflective silver mirrored finish, making for a truly stunning piece of art.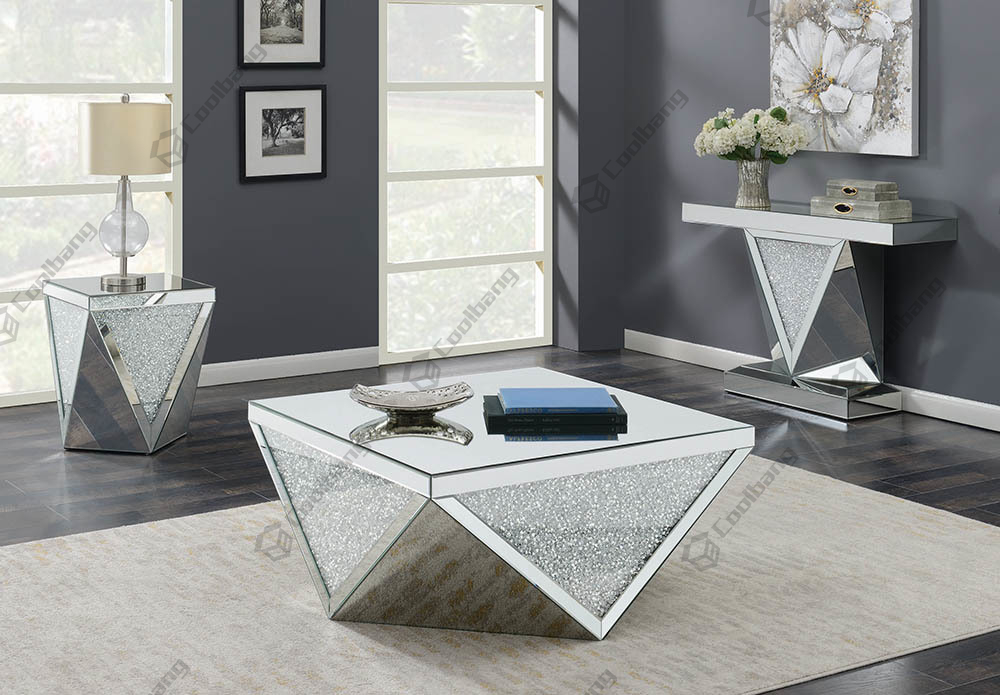 Because light bounces dramatically off the mirrored elements the beauty of crushed glass is accentuated. The pieces look truly amazing in both natural and artificial light, transforming your home into a decadent, stylish haven.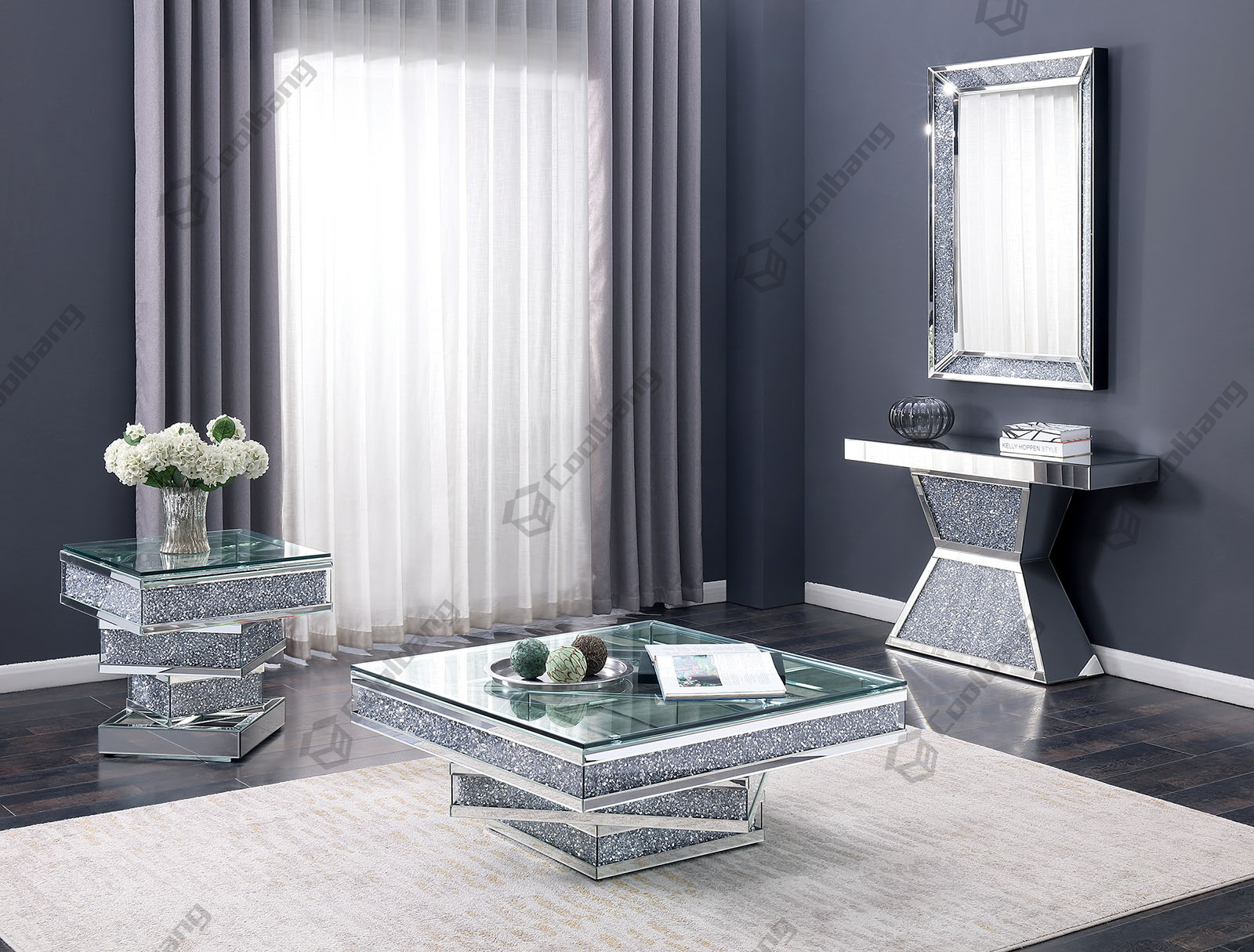 Whether you want to add a glamorous focal point for your bedroom with a dazzling chest of drawers; or you want to brighten and beautify your lounge with a glittering nest of tables.
This range has something for everyone.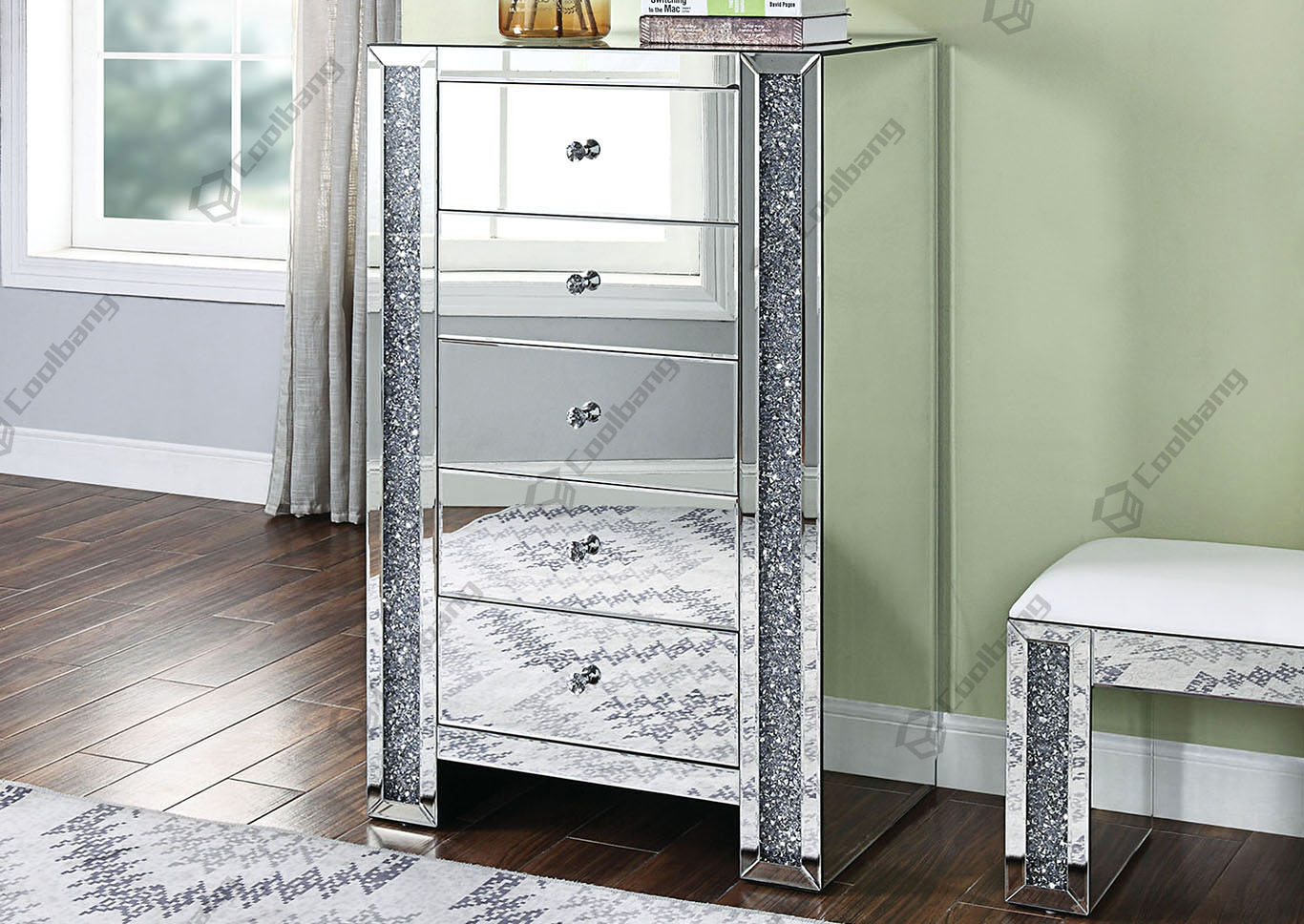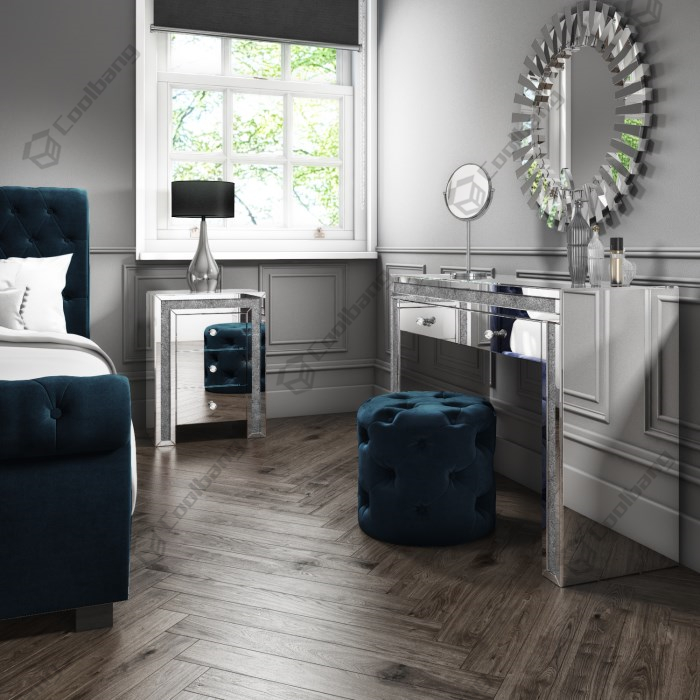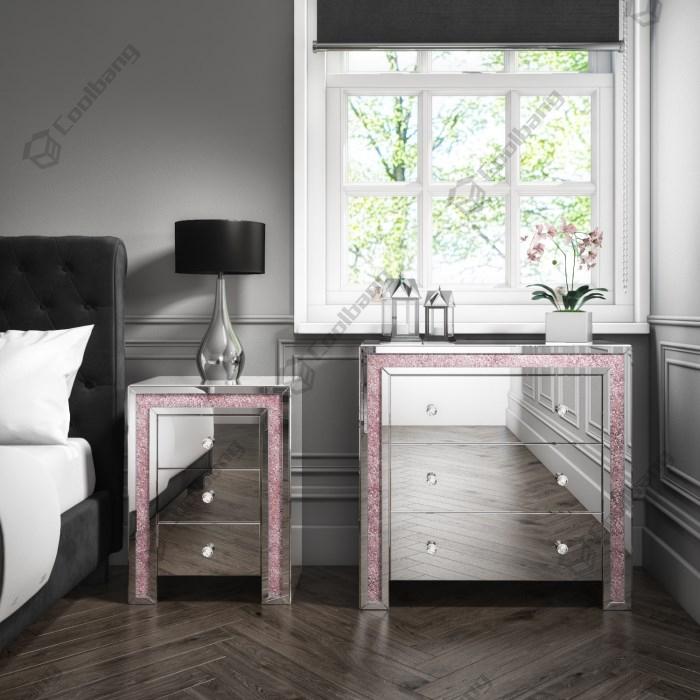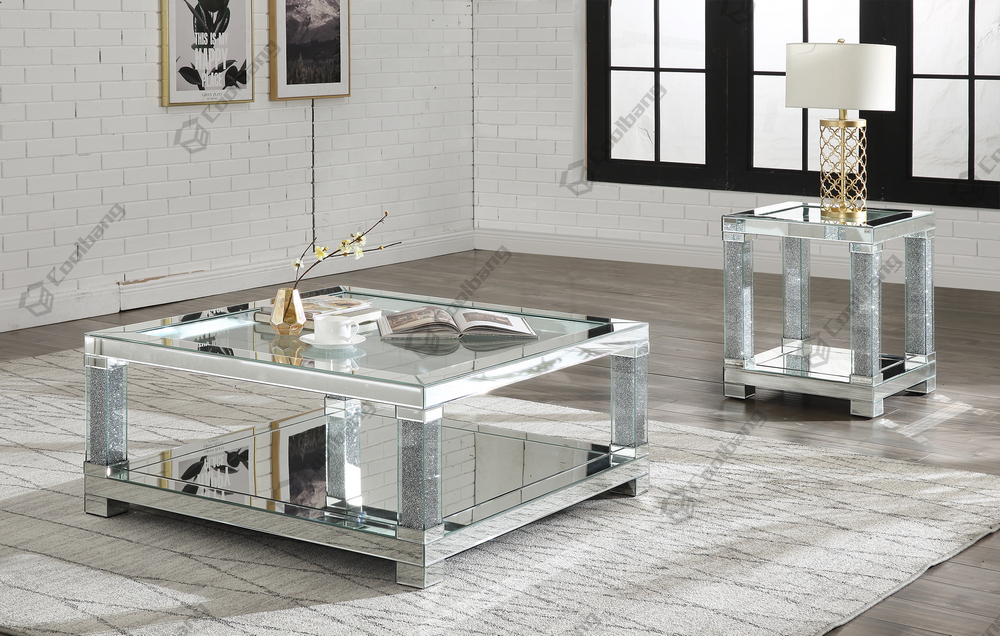 And at Coolbang, we don't forget the finer details either; because accessorising your home is just as important as furnishing it when you're trying to create that wow factor.
So why not add an extra touch of class with eye-catching Diamond Crush wall clock and wall mirror.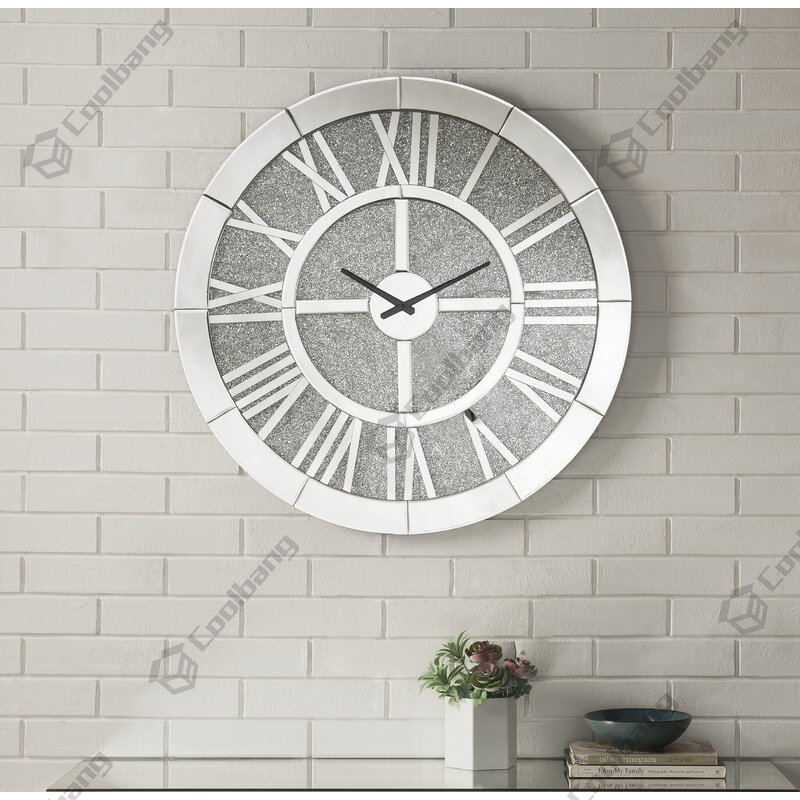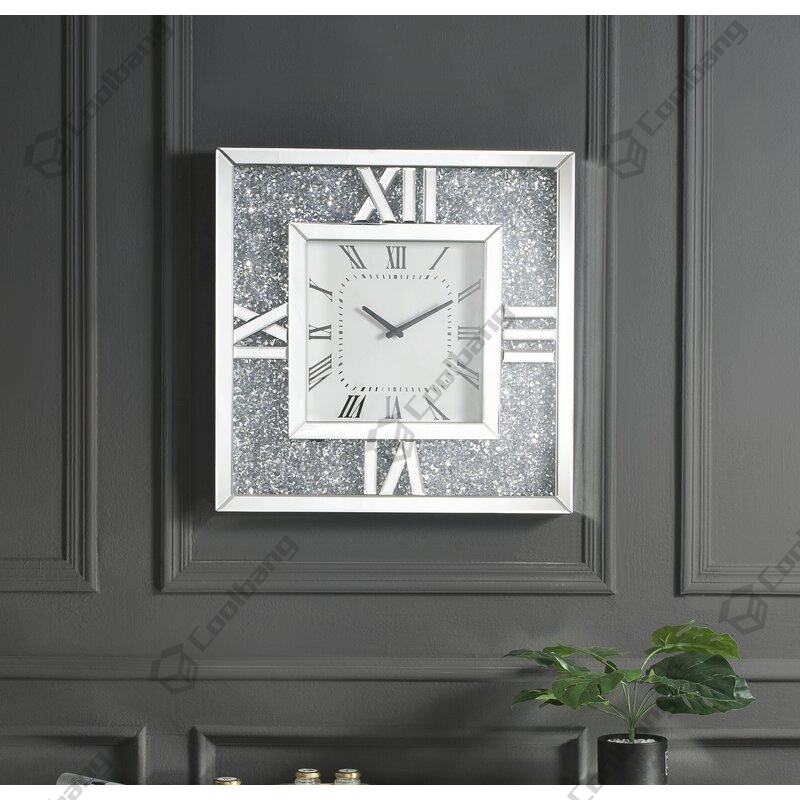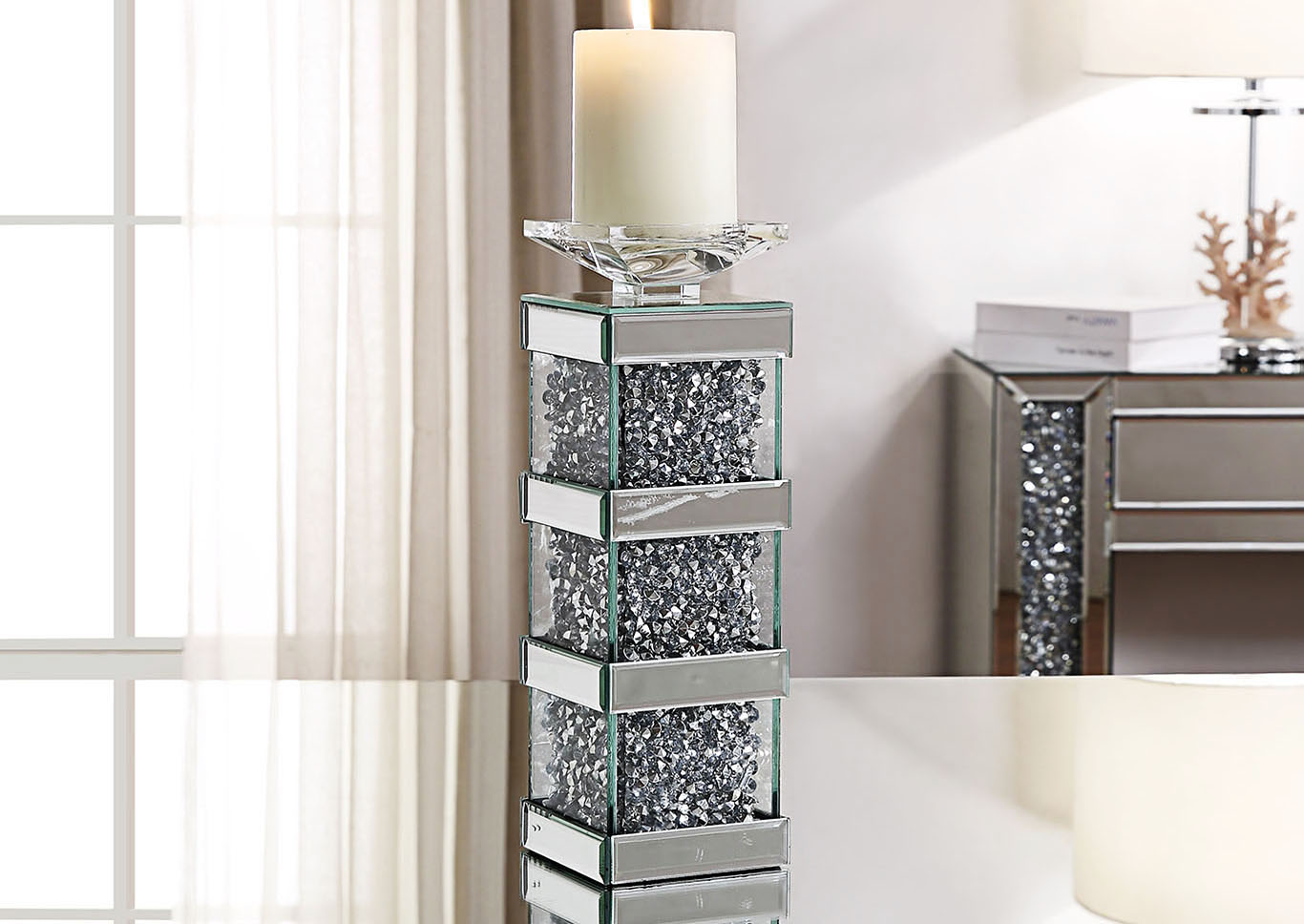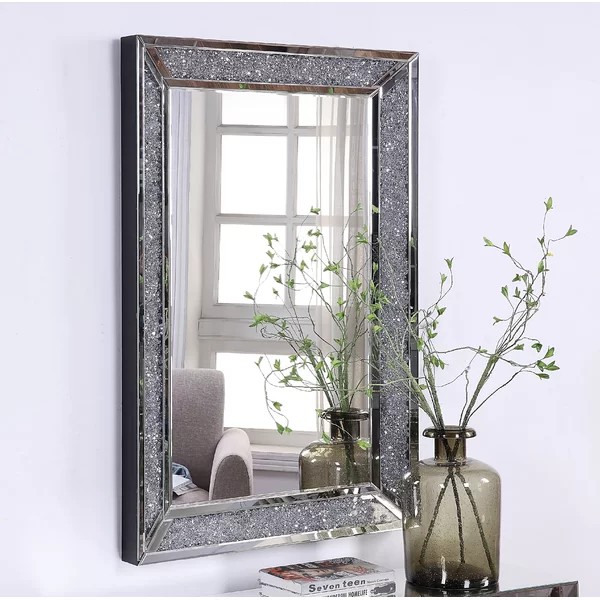 Diamonds have dazzled and delighted us for generations and there's no doubt that they're here to stay.
So now is the perfect time to enjoy their timeless allure in the comfort of your home and create a look that oozes stylishness.